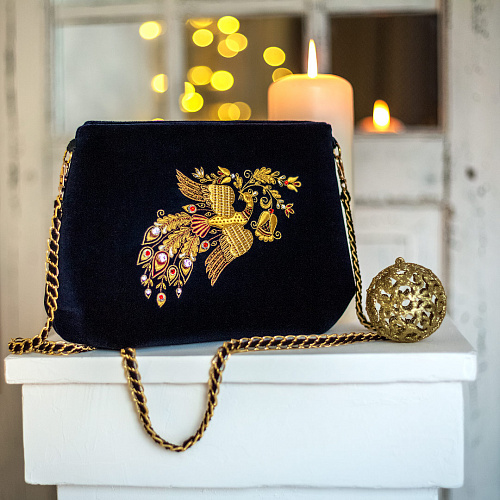 Torzhok gold seamstresses
Gold embroidery has been preserved in Torzhok since the 12th century. This is evidenced by a unique find made by the Novotorzhskaya archaeological expedition in 2010. Currently, Torzhok is the only center that carefully preserves and cherishes the traditions of a truly "precious" craft: until now, Torzhok craftswomen embroider with threads, which contain from five to eight percent of the precious metal.
Goldsmiths use the old way of sewing "in attachment": a metal thread is not passed through the fabric, but is attached to its surface with transverse silk threads. We invite you to visit the only museum-store in Russia - the Trade House "Rus", which contains all the wealth of folk art crafts of the Russian land.
The Trade House "Rus" hosted an exhibition of products by masters of folk arts and crafts, here you can buy exclusive gifts and souvenirs.
Did you like the article? Share with friends: