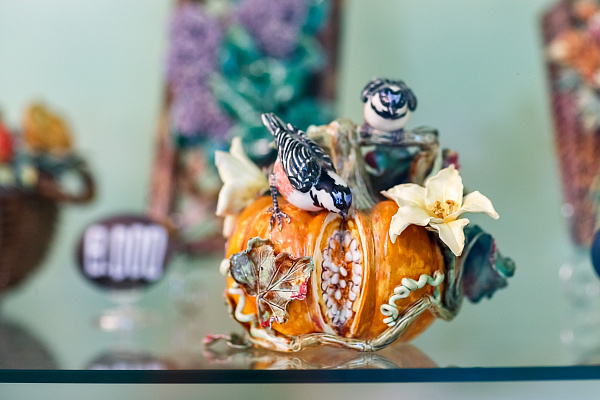 Novotorzhskaya majolica
"Warsaw store" S.A. Parichka was well known to travelers of the early 20th century. It opened around 1900. It sold women's and children's ready-made dresses, ties and gloves, hats, soap and perfume, and children's toys.
For modern travelers, the store has a huge selection of unusual souvenirs and gifts for the New Year!
Here you can see handmade Novotorzh majolica. All products are made of faience and covered with majolica glaze. An original gift will be a New Year's ball or a decorative panel depicting the main Novotorzh sights. You can also go here for coffee with dessert, book a tour of Torzhok or the Pozharskikh hotel.
Did you like the article? Share with friends: