Nikolskaya Church
Toropetsky district, village Metlino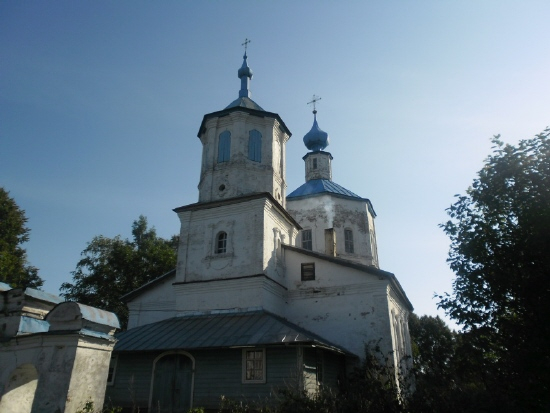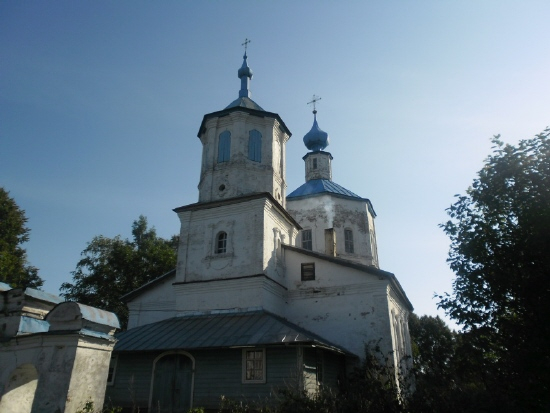 The stone church of St. Nicholas the Wonderworker was built in 1756 by the landowner Alexei Semenovich Chelishchev on his own land. On the altar wooden cross in the Alekseevsky side-altar of the church there was an inscription about the construction of the temple. Unfortunately, the author of the project and the builders are unknown.

It had three thrones: the main one in the name of Saint and the Wonderworker Nicholas, adjoining in the name of Saint Reverend Sergius of Radonezh and in the name of Saint Reverend Alexy the man of God.
In the middle of the XIX century. the church building was painted, and the iconostasis was replaced with a new one. At the beginning of the XX century. painting was renovated, and in the 30s it was rewritten anew.

The bell tower hung 6 bells, cast in 1892 for a sum of 1,200 rubles donated by parishioners. The largest of them weighed 50 pounds. At the end of the XIX century. a covered wooden porch was attached to the bell tower. There was a parish school at the churchyard.

The church housed a miraculous icon and a wooden figure of the Monk Nil of Stolobensky, which, along with other church utensils, were taken out after the church was closed (it was closed twice, in 1937 and 1962) to the museum of the city of Kalinin (now Tver).

In 1962, the authorities forbade Archpriest Philip Prusakov, rector of St. Nicholas Church, from performing divine services. In 1966, Archpriest Philip moved to the city of Vitebsk, Byelorussian SSR for permanent residence.

In 1969, with the blessing of Archbishop Innokenty of Kalinin and Kashin, the church property of the Nikolskaya Church was transferred to the Church of All Saints in Toropets for preservation.

In 1991, with the blessing of Archbishop of Tver and Kashinsky Viktor, liturgical life was resumed in the Nikolsky parish in the village of Metlino. There is a cemetery around the church, where ancient graves have been preserved.

Did you like the article? Share with friends: