"Magic New Year" in Torzhok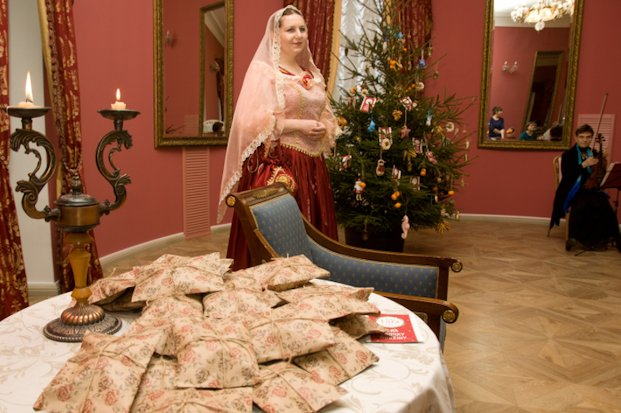 "Magic New Year" in Torzhok
For whom: schoolchildren of grades 1-11 from 10 people or more, accompanied by a teacher or parents.
Route and duration: Tver-Torzhok-Tver, 6-6.5 hours
Description:
Meeting with the guide at the school, boarding the bus, departure to Torzhok (65 km).
On the bus, the guide tells about the traditions of celebrating the New Year and Christmas.
Ethnographic Museum - Magic New Year program (2.5 hours).
Street program: the hostess will meet you at the gates of the fabulous museum courtyard and invite you to a merry holiday. Ded Moroz and Snegurochka, Serpent Gorynych, Bear, Snowman, Kikimora will sing songs with you, play funny games, drive winter dances.
Program in the museum: meeting with fairy-tale characters in a merry New Year's adventure "Secrets of the Dark Room"
Master class: each of you can become a creator and create your own "Christmas Angel".
Tea drinking. Aromatic tea from a samovar with pies awaits you.
On the way back from the museum a little acquaintance with the city of Torzhok.
Return to school / gymnasium.
The cost of an excursion for schoolchildren from Tver is from 1700 rubles / person.
For groups of students from other cities, individual calculation.
The price depends on the number of people in the group and is specified when booking.
Did you like the article? Share with friends: