"New Year's Journey to Sika Deer"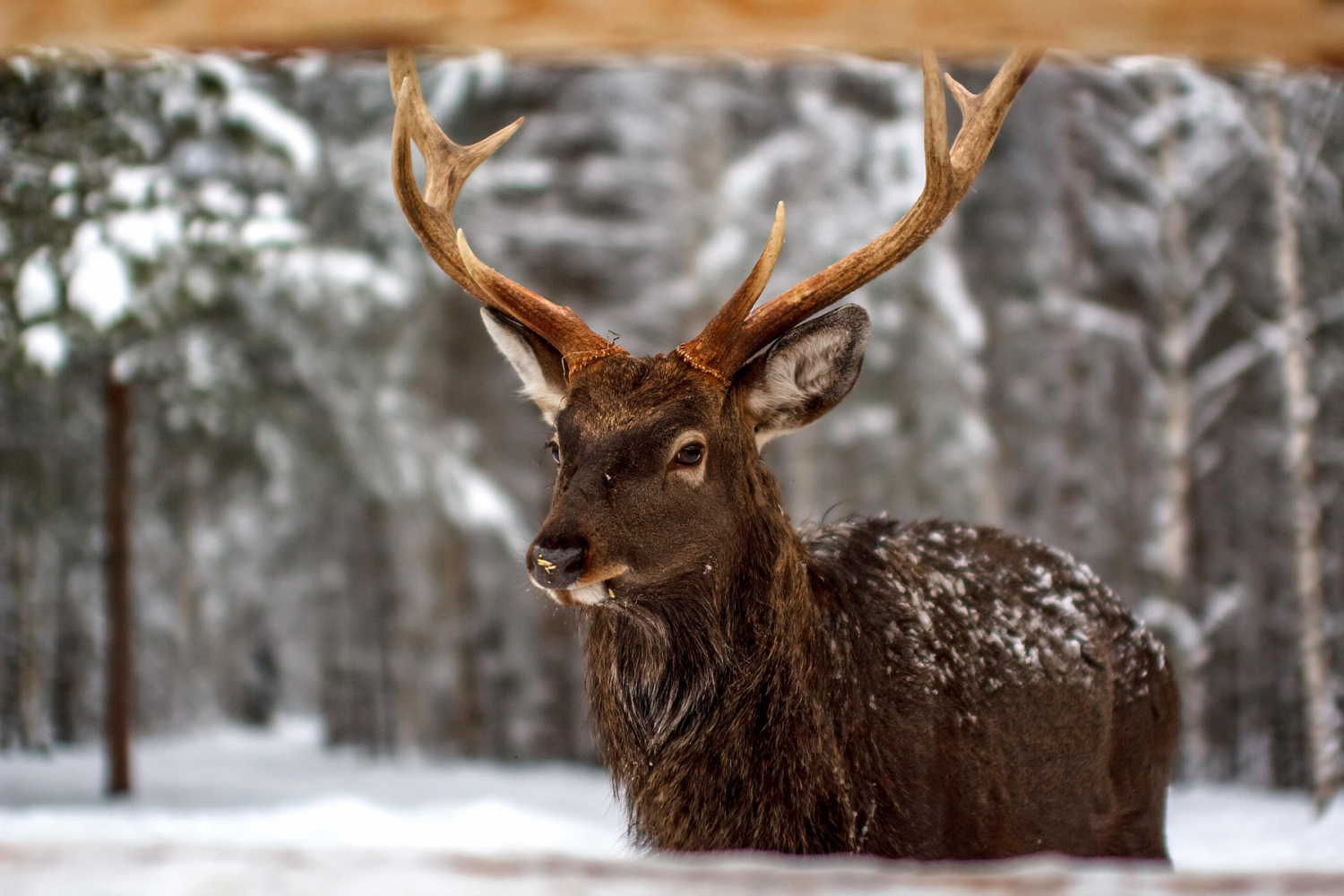 Amazing animals delight adults and children. The road from Tver to the farm takes no more than half an hour, and you find yourself in a real fairy tale. Animals are so used to people that they even eat from their hands. Some of the most sociable have names: maral - Prince of Altai Vityok, his wife Lyusenka, their daughter Slava.
For whom:
Schoolchildren of grades 1-11 from 10 people or more (accompanied by a teacher or parents)
Route and duration: Tver-Sudimirka-Tver; 4.5-5 hours
Description:
Meeting with the guide at the school, boarding the bus, departure to the Deer Farm (30 km).
On the bus, the guide tells about the traditions of celebrating the New Year and Christmas.
Meeting with Ded Moroz and Snegurochka.
Acquaintance with the owners of the farm. "Ride to the deer" - boarding ATVs, a trip to the "forest safari". You have to go deep into the forest, where Altai deer and red deer live, in their natural habitat. You will not disturb them. You can watch and feed animals from a special fenced-in area. Return to the farm.
Excursion to the goat farm, to the poultry house where the guinea fowl live.
Tea party with sweets. A story about deer. (takes place in a warm room, warm toilet, hot water available)
"Sudimir Kremlin" is a playground. Free time for games.
IMPORTANT! Part of the program takes place outdoors in the forest, so dress for the weather for your comfort.
After 15.30 return to school / gymnasium in Tver
The cost of an excursion for schoolchildren from Tver is from 1850 rubles.
For groups of students from other cities, individual calculation.
The price depends on the number of people in the group and is specified when booking.
Did you like the article? Share with friends: