"Guess, don't guess, and come to the Goat!"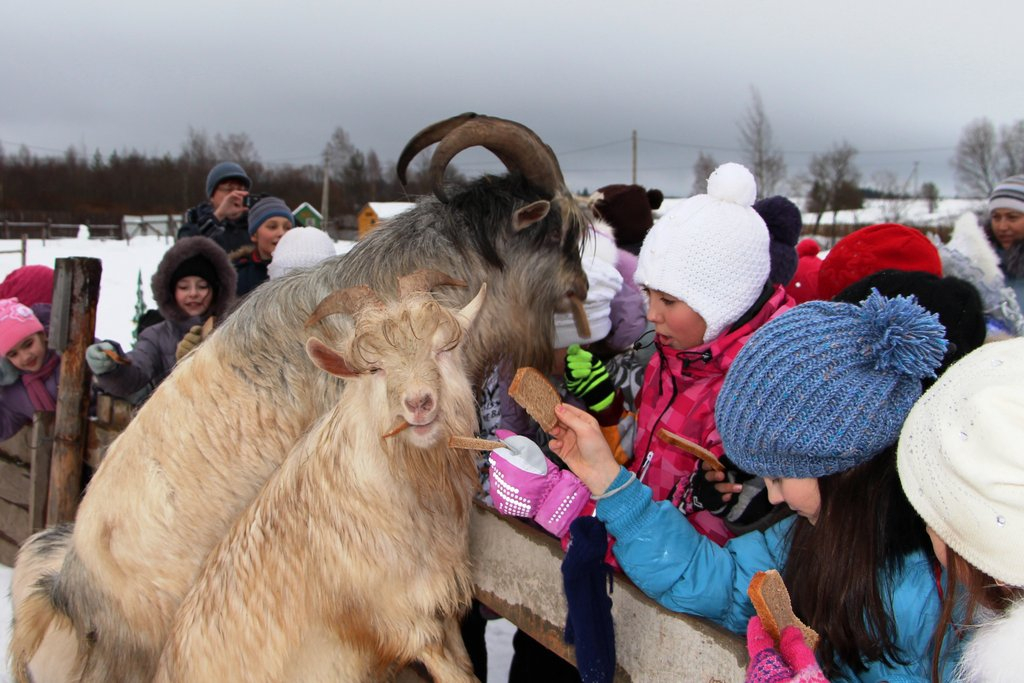 "Guess, don't guess, and come to the Goat!"
December - January 2020-2021.
Finnish Santa Claus Joulupukki, which means "Christmas goat" or "Christmas Santa", will come to visit us for Christmas from snowy Lapland. And he decided to settle on a cheerful farm Ivanovka, because that's where the real one lives
"Tver goat"
11.00 Arrival in Tver. Meeting with a guide. Sightseeing tour of Tver. Located between the two capitals, Tver harmoniously combines the identity of Moscow and the European image of St. Petersburg. You will get acquainted with the famous three-beam system of city planning - "Versailles trident", monuments to Athanasius Nikitin - a merchant and traveler of the XV century., IA Крылову, А.С. Pushkin, M.Ya. Tver; the beautiful embankment of Stepan Razin, beautiful squares, as if strung on the main street of the city and, of course, with one of the symbols of Tver - the Old Volga Lace Bridge. You will learn why the New Bridge is older than the Old Bridge, how the expression "Filkin's letter" appeared, how Peter I built the bridge in Tver and many other mysteries and legends. Visit to the Church of the White Trinity XVIc (extra charge)
13.00 Departure to the farm "Ivanovka" (20 km from Tver)
13.30 Dear guests will be met by Grandfather Stepan with Goat Mistress, with a village treat. Will be held on the farm. Tourists will be able to pet and feed shaggy and feathered, horned and tailed to admire goats and goats, visit the House-Museum "GOATS". You will learn why the people of Tver are called "Tver goats", about the peculiarities of the character of this animal, about the beliefs and holidays associated with it, for which it is loved and appreciated in different countries. All information is presented in a light humorous form, well remembered and uplifting.
Everyone is waiting for a meeting with a foreign guest - Finnish Santa Claus YOLUPUKKI - each of the tourists will talk to him personally and ask to fulfill a cherished wish. But how else can you feel the joy of a winter holiday? Ride a slide on an iceberg, play snowballs, shoot a bow, walk on a living bridge, etc. After the labors of the righteous, we will invite you to a gazebo for a dinner of farm products! During the lunch you will sing songs, and you will be entertained by a true gentleman of his craft - a man with an accordion!
Menu: Cauliflower soup or noodles soup, roast "Ivanovsky", pickles from the cellar, compote, pancakes with homemade jam and fragrant farm Ivan Tea.
Moonshine in the catch-up!
Did you like the article? Share with friends: