High-class vacation - these words perfectly describe the time spent on the Moscow Sea. This is the realm of impeccable service, comfort and vivid impressions.
Tourists are greeted by pine shores with sandy beaches and numerous coves, yachts and small boats. Here you can find all the best things: if a hotel, then five stars, if a golf course, then an 18-hole, championship. Konakovo hosts fishing competitions and a spinning world championship, the largest sailing festival "People's Regatta", and Russian aquabike and wakesurfing championships. In the village of Gorodnya there is the most ancient temple of the Tver land - the Church of the Nativity of the Virgin, and the unique Konakovsky faience received the Grand Prix at an exhibition in Paris. The main rock festival of the country "Invasion" annually gathers in Zavidovo about two hundred thousand music lovers. And this is all - the Konakovskaya Riviera, a paradise just a hundred kilometers from the capital.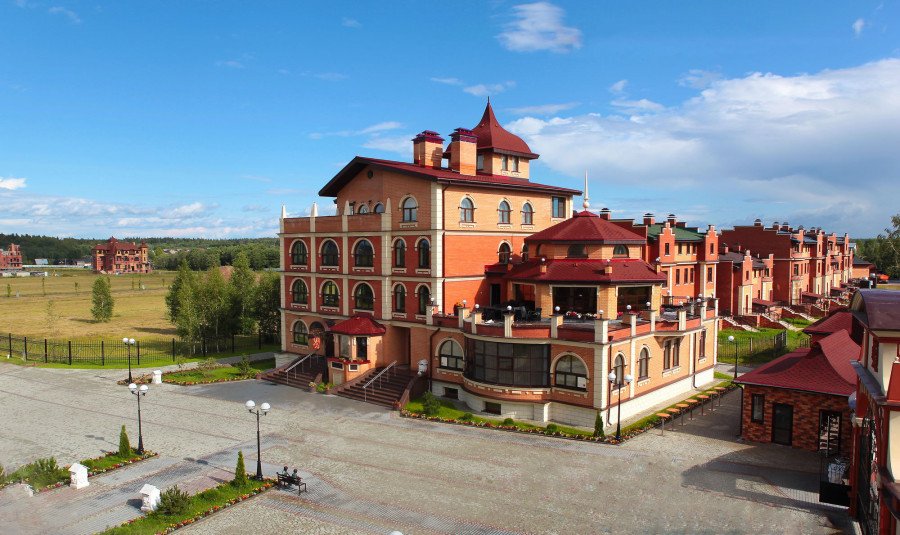 The restaurant of the elite village "Olgino" in the Tver region is the embodiment of luxury, classic...
Konakovsky district, cottage village Olgino, Central alley
It is easy and convenient to choose a suitable hotel, hostel or hotel with us.